Scientists Unearth Megaraptors, Feathered Dinosaur Fossils in Chile's Patagonia
Scientists in Chile's Patagonia region are unearthing the southernmost dinosaur fossils recorded outside Antarctica, including remains of megaraptors that would have dominated the area's food chain before their mass extinction.
Fossils of megaraptors, a carnivorous dinosaur that inhabited parts of South America during the Cretaceous period some 70 million years ago, were found in sizes up to 10 meters long, according to the Journal of South American Earth Sciences.
"We were missing a piece," Marcelo Leppe, director of the Chilean Antarctic Institute (INACH), told Reuters. "We knew where there were large mammals, there would also be large carnivores, but we hadn't found them yet."
The remains, recovered from Chile's far south Rio de las Chinas Valley in the Magallanes Basin between 2016 and 2020, also include some unusual remains of unenlagia, velociraptor-like dinosaurs which likely lived covered in feathers.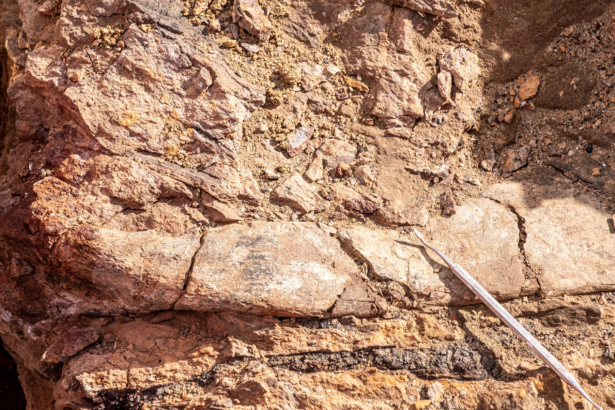 Sign up for NTD Daily
What you need to know, summarized in one email.Stay informed with accurate news you can trust.
Success! You are now subscribed.
By registering for the newsletter, you agree to the Privacy Policy.